Trade credit insurance buying guide
What to look for when insuring your accounts receivable; ten tips for buying credit insurance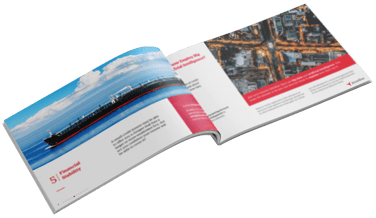 Are you getting your money's worth from your credit insurance policy? Credit insurance is not like any other business insurance. Regular commercial insurance will cover your loss in the event of a catastrophe. For example, if your premises are damaged by fire, your fire insurance will cover the cost of repair or replacement. But credit insurance is different.
Trade credit insurance provides much more than risk mitigation.
To get your free Guide, simply fill in the form.
While it certainly will cover your loss, credit insurance will also do a whole lot more and should be actively used as a business tool. Indeed, many businesses use trade credit insurance to help support and even kick start growth. One of the most important aspects of your policy is your insurer and, crucially, your ongoing day-to-day relationship with them.
To help you identify the best credit insurance policy for your needs, we have put together a handy Trade Credit Insurance Buying Guide, including what to look for in a credit insurer and ten top tips for buying credit insurance.
Atradius in Asia
Atradius has a strong presence in Asia, bringing a wealth of international trading experience to the region since 2000. With access to credit information on more than 240 million companies worldwide, we help local and international businesses navigate varied economic conditions while enabling them to increase their trade with both new and existing customers with confidence.
In addition to delivering direct services, we support local leading insurance partners who issue trade credit insurance policies that are in line with our risk assessment and underwriting standards.
Follow us on LinkedIn @AtradiusAsia.