How to make sound credit decisions
and accelerate business growth
How to make sound credit decisions and accelerate business growth
Learn how businesses use credit insurance as a tool for growth while mitigating risks to achieve safer trade.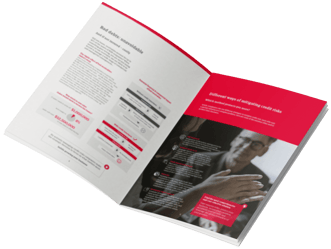 Trade is an inherently risky business. Every time you ship your goods or deliver your services without insisting on payment in advance, you run the risk of bad debt. This risk can increase when you take on new customers, explore new markets, or ship more goods to your existing customers. So how can you grow safely?
This eBook looks at some of the problems businesses face when they trade and how they use credit insurance to resolve them. It looks at the pros and cons of growth strategies and shows how businesses work with us, not only as a tool for risk mitigation, but to improve their knowledge and businesses intelligence prior to making key strategic decisions.
To get your free eBook, simply fill in the form.
Atradius: Asia's partner in credit insurance
With our regional headquarters in Hong Kong, we have an extensive network across the Asia region, from east to west: China, India, Indonesia, Japan, Malaysia, Singapore, South Korea, Taiwan, Thailand, the UAE and Vietnam.
By drawing on the in-depth knowledge of our risk experts on the ground, we help homegrown and foreign businesses navigate varied economic conditions while enabling them to increase their trade with both new and existing customers with confidence. In many parts of Asia, we support local leading insurance partners, who issue trade credit insurance policies, which are in line with our risk assessment and underwriting standards.
Follow us on LinkedIn @AtradiusAsia.